After the great success of the German edition, THE SURF TRIP SURVIVAL GUIDE is now available in English!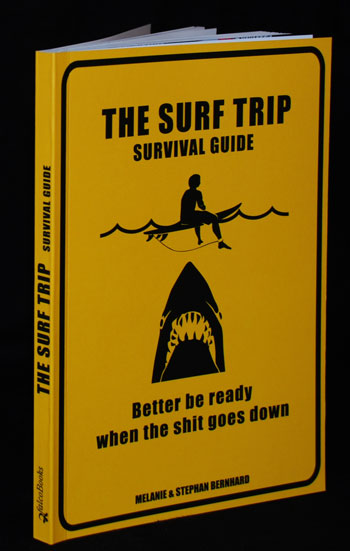 144 pages packed with tips from pro surfers, survival gurus, globetrotters and other experts – THE SURF TRIP SURVIVAL GUIDE tells you anything you need to know about big waves, shallow reefs, hungry sharks, perfect wipeouts, terrifying locals and much more!
Available for 16.95 euros on www.surftrip-survival-guide.com.
Die deutsche Version: www.surftrip-survival-guide.de
Thanks for spreading the word!
May Huey be with you,
Mel